Establishing a strong foundation to ensure future success.
How you articulate your brand (product/service) and differentiate it is critical. This underpins all marketing efforts and how well it's done will impact on the success or otherwise of all your marketing efforts.
A strong brand foundation/positioning has 2 components:
1. Brand visuals
Your brand is more than your logo. It's all visual elements of your brand – and needs to be professional, consistent and resonate with your target market.
2. Brand story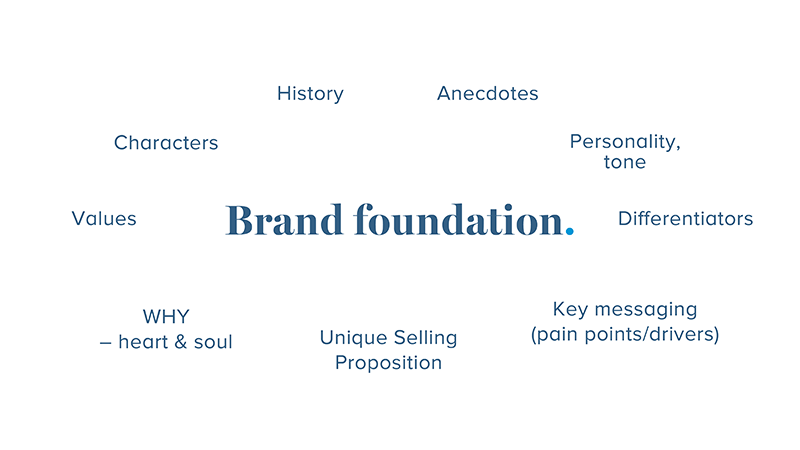 Deliverables
Foundation report professional, consistent, resonates with clients
We will create a foundation document which articulates your brand positioning. This includes practical versions such as an elevator pitch, Unique Selling Proposition and key messaging. The information in this document will underpin your brand story, and how this is rolled out across your website, capability statement, blogs, social platforms.
Elevator Pitch
You have 30 seconds or less to impress. What do you say about your business? This ties in with your…
Unique Selling Proposition
What makes your product or service unique and stand out from your competitors? Let's identify these and work them into your marketing materials.
Key Messages/differentiators
What are the strongest aspects of your business? Longevity in the industry? Specialist skills? Staff with extensive experience. A unique offering? Level of customer service?